Help give Bruce the second chance he deserves
---
Bruce suffered terribly due to years of neglect … now his fragile body is paying the price. At around 8 years old, just past his prime, Bruce should be fit, healthy and happy. Instead he is grappling with a host of health conditions that if left untreated, could lead to even more agony after having already endured so much pain and trauma.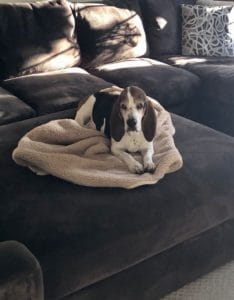 Bruce was taken in by a good Samaritan who rescued him from a heartbreakingly neglectful situation. She reached out to BHRSC to help give him the life he deserves. Although Bruce is now in a loving foster home, where his sweet, cuddly personality has shone through, he is not out of the woods.
Bruce requires multiple surgeries, the first of which is for his parathyroid that requires a specialist surgeon, hospitalization for several days, and daily lab checkups for approximately two weeks after his operation to ensure his calcium levels have stabilized. Once Bruce – who has already shown us that he is a fighter – has recovered from that surgery, he will need another one to remove a few masses and bladder stones, have his teeth cleaned, and get neutered. We hope that this can all be done at one time, but it's possible that Bruce will require two more surgeries. He also struggles with arthritis and needs ongoing medication.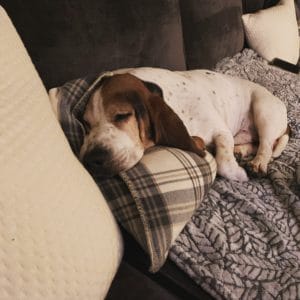 For years, Bruce felt uncared for and unloved, his body now a reflection of the horrible neglect. Please don't turn your back on him now.
The estimated cost for all of his surgeries is approximately $7,000, but we know that you would agree that Bruce is worth every penny. After everything he has endured, he deserves a life free from pain and suffering. Your donation – in any amount – will help show Bruce that there is hope because there are people like you who care about him and his happiness.
Your contribution today can make all the difference for Bruce, and the start of a new life for this deserving hound.
Thank you for your generosity!