Be Kobe's Virtual Valentine
Be Kobe's Virtual Valentine
---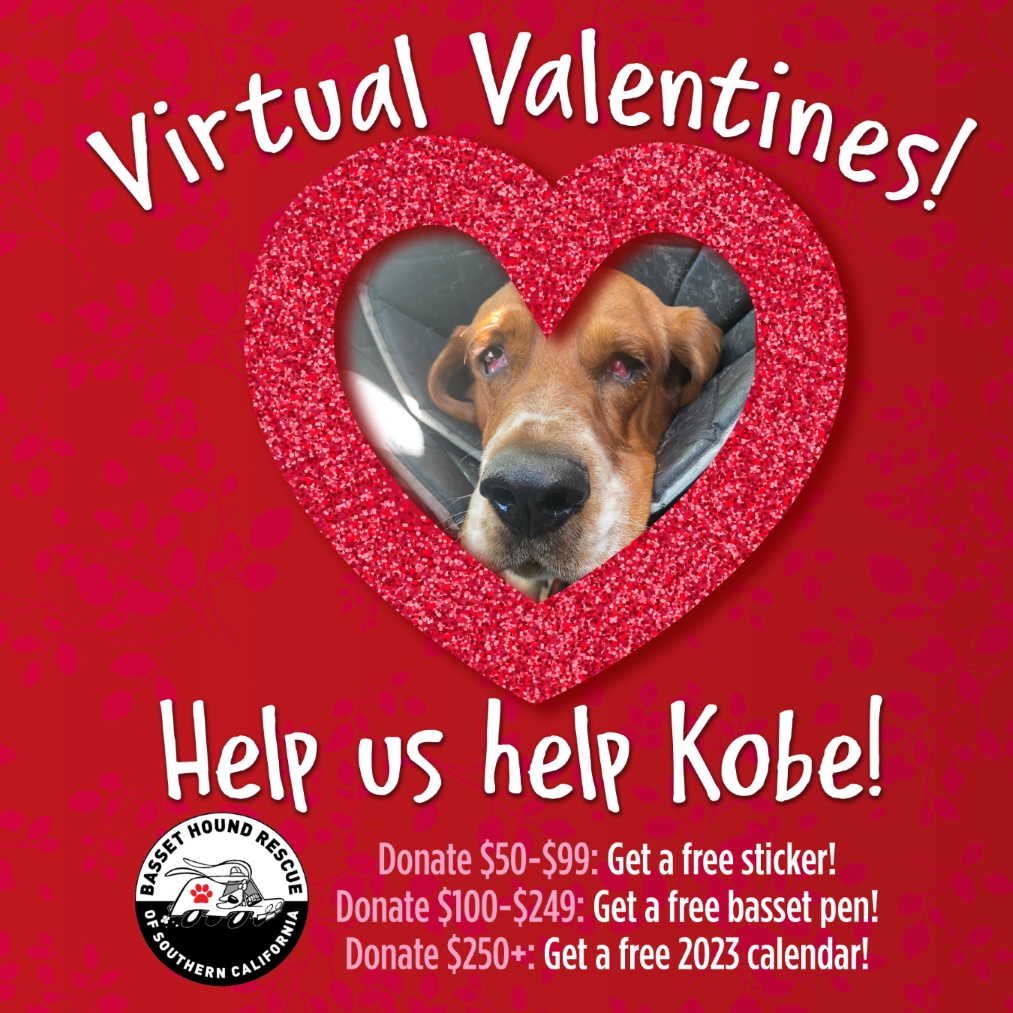 Kobe came to BHRSC in need of our help.  He is a sweet, energetic 1 year old basset hound that just exudes love.  He loves going on walks and long belly rubs.  He was surrendered to BHRSC after his owners could no longer care for him. Once BHRSC took Kobe in, the team worked diligently to ensure Kobe was examined and given the proper medical care.  Kobe received basic medical care such as getting up to date with his vaccines, microchipping, neutering, as well as critical lab work to assess his health.  He also came to BHRSC with a serious eye condition known as "cherry eye", which could potentially lead to severe dry eye, pigmentation of the eye and eventually blindness.  BHRSC has already provided Kobe with the first surgery needed to address this condition but unfortunately, a second surgery with an eye specialist will be needed to mitigate the problem. 

Kobe has spent most of his life outdoors and never received the proper care to be the best Kobe he can be.  In addition to the medical care he has and will receive, BHRSC is committed to giving Kobe the best chance by enrolling him in a training program to give him the proper skills to find his forever home. 

We will need the support of our generous donors in order to continue to give Kobe the care he needs.  The medical and training cost so far to help Kobe has already amounted to nearly $5,000, and we are anticipating several thousands of dollars in additional medical expenses with the veterinary ophthalmologist. This Valentines Day, let's show Kobe love is in the air.

You will receive a BHRSC sticker for donations over $50, a basset pen for donations over $100, and a BHRSC 2023 calendar for those who donate $250 or more.
There is no limit to how much you can help Kobe. He is ready and waiting to receive his Valentines!