23rd Annual Spring Games Are Coming!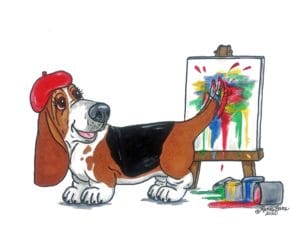 WHEN & WHERE
Saturday, May 2, 2020
10 am to 3 pm
William R. Mason Regional Park
18712 University Drive
Irvine, CA 92612
ABOUT
In the Center Ring
Boxer Relay – Treat Toss – Synchronized Swimming – Timed Agility – Hound Tracking – Talent Contest – Musical Hoops – Hound Dog Howl Off
Enjoy over a dozen exciting attractions including our huge raffle, Last Man Standing contest, $5 Nail Trims by Stanbridge College, Vendor Village and the BHRSC Merchandise booth!
Vendor Village
Come see vendors such as Artful Hounds, Oh Gee! Designs, Chance's Cookies, and more!
Plus, fantastic raffle prizes and activities for you to enjoy with your hound!
Adoption fees are $100 off at Spring Games (families must be pre-approved). Come meet your perfect match!
REGISTRATION
Pre-registration for Spring Games will begin soon.  On site registration will also be available for $25 for the first hound and $10 for each additional.
Due to personality differences among breeds, we ask that only Basset Hounds (and Basset mixes) participate in the Ring Events. Thank you!